5 Best Places to Eat in Downtown Paducah
Welcome to the foodie capital of Kentucky, downtown Paducah! Whether you're a local or just passing through, you're in for a treat. With so many delicious options, it can be hard to know where to start. That's where we come in! We've scoured the streets and tasted all the best dishes to bring you our top 5 list of the best places to eat in downtown Paducah. So, get ready to tantalize your taste buds and treat yourself to some of the finest foods this city has to offer.
1. The Freight House
My first stop on the Paducah food tour took me to Freight House, where I was ready to get my grub on and satisfy my Southern cravings. This farm-to-table restaurant was like a hug from grandma, complete with the warm and cozy atmosphere, and the mouthwatering scent of Southern cooking. I perused the menu and was impressed by the traditional flavors and locally sourced ingredients. I was like a kid in a candy store, but with bacon.
I ordered the daily special, which was a juicy steak, and let me tell you, it was a thing of beauty. Each bite was like a party in my mouth, with flavors exploding left and right. And the sweet tea? It was like a liquid hug from my grandma, who I'm pretty sure was a master sweet tea maker in a past life.
If you're looking for a taste of the South that will make you wanna holler and slap yo mama, head on over to Freight House. Just don't actually slap yo mama, she might not like that.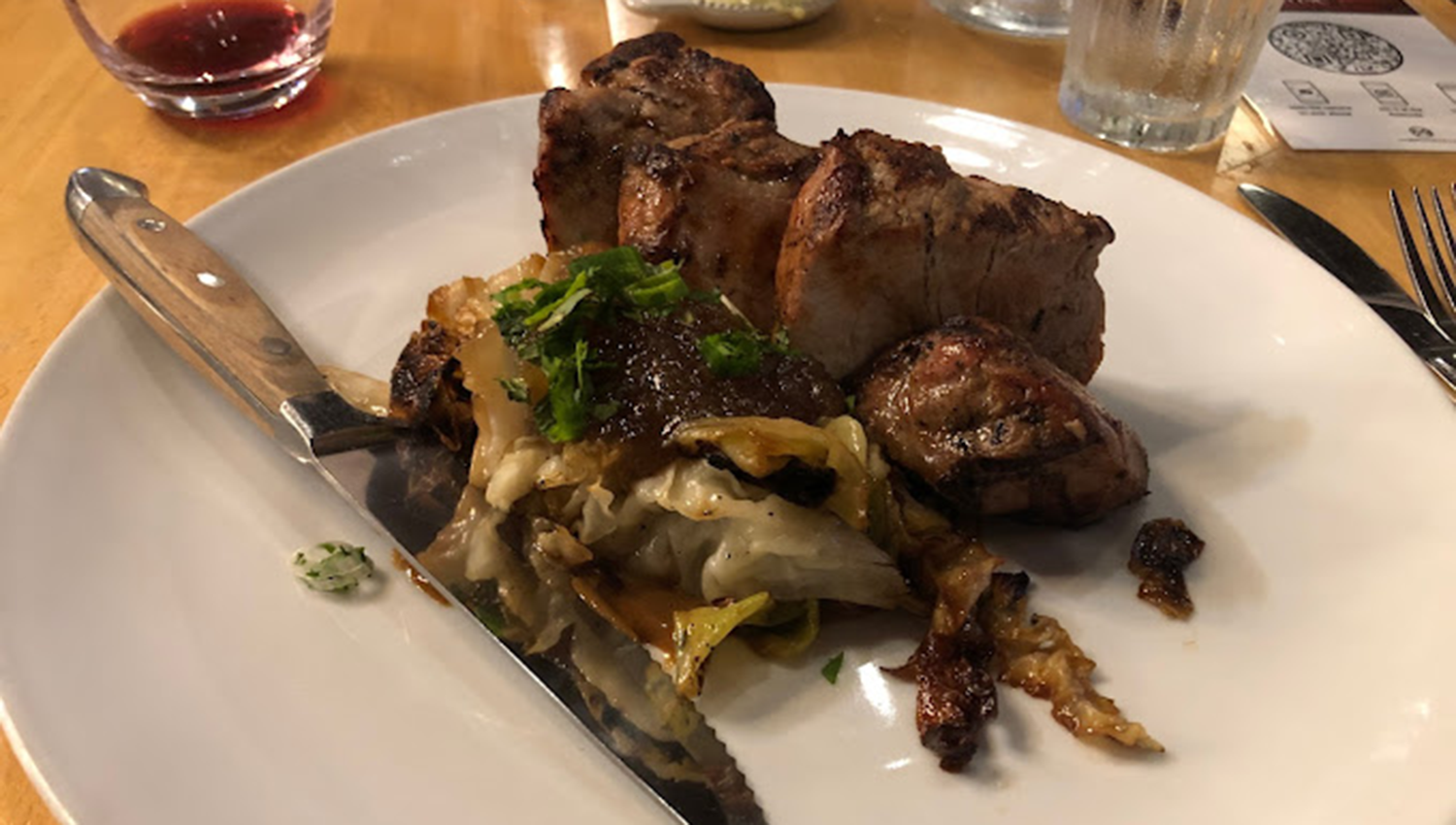 photo credit: Scott C. Lemon
2. Gold Rush Café
My second stop on the Paducah food tour took me to Gold Rush Cafe, where I was ready to satisfy my sweet tooth and my Southern cravings all in one place. This family-owned restaurant was like a ray of sunshine on a cloudy day, and I was ready to dive into the menu.
I started with the 'SINammon Roll Pancakes,' which were so sinfully good, I might as well have been committing a crime with every bite. And the chocolate-covered carrot cake? It was like a love letter from the gods of dessert. I even tried the Frosted Flake-breaded peanut butter and jelly, which was like a childhood dream come true.
But don't let all the sweets fool you, this place also serves classic Southern fare that will satisfy even the hungriest of diners. I tried the homemade biscuits and gravy, and let me tell you, it was a flavor explosion. And the chicken and waffles? It was like a symphony in my mouth.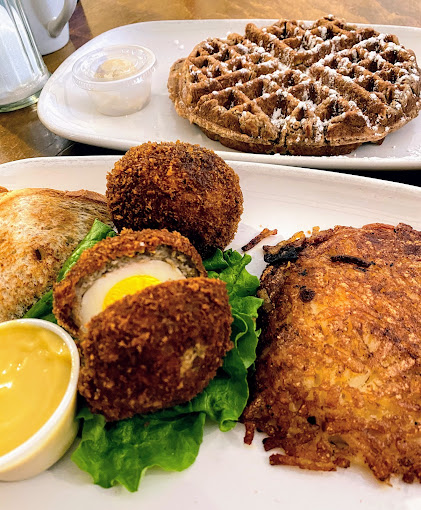 photo credit: Karin Dittmar Miller
3. Doe's Eat Place
Step into the world of carnivorous bliss at Doe's Eat Place! This charming corner joint is where sophistication meets the love of a good, juicy steak. Whether you're looking for a romantic night out or a wild night with your crew, Doe's has got you covered. With their famous tamales, a plate of these babies will have you feeling like royalty as you chow down while being serenaded by some smooth tunes. Say goodbye to the five-star price tag, and hello to five-star flavor, all within the comfort of downtown Paducah. So sharpen those steak knives, slip into your bib, and let's get ready for a meat-centric adventure like no other at Doe's Eat Place!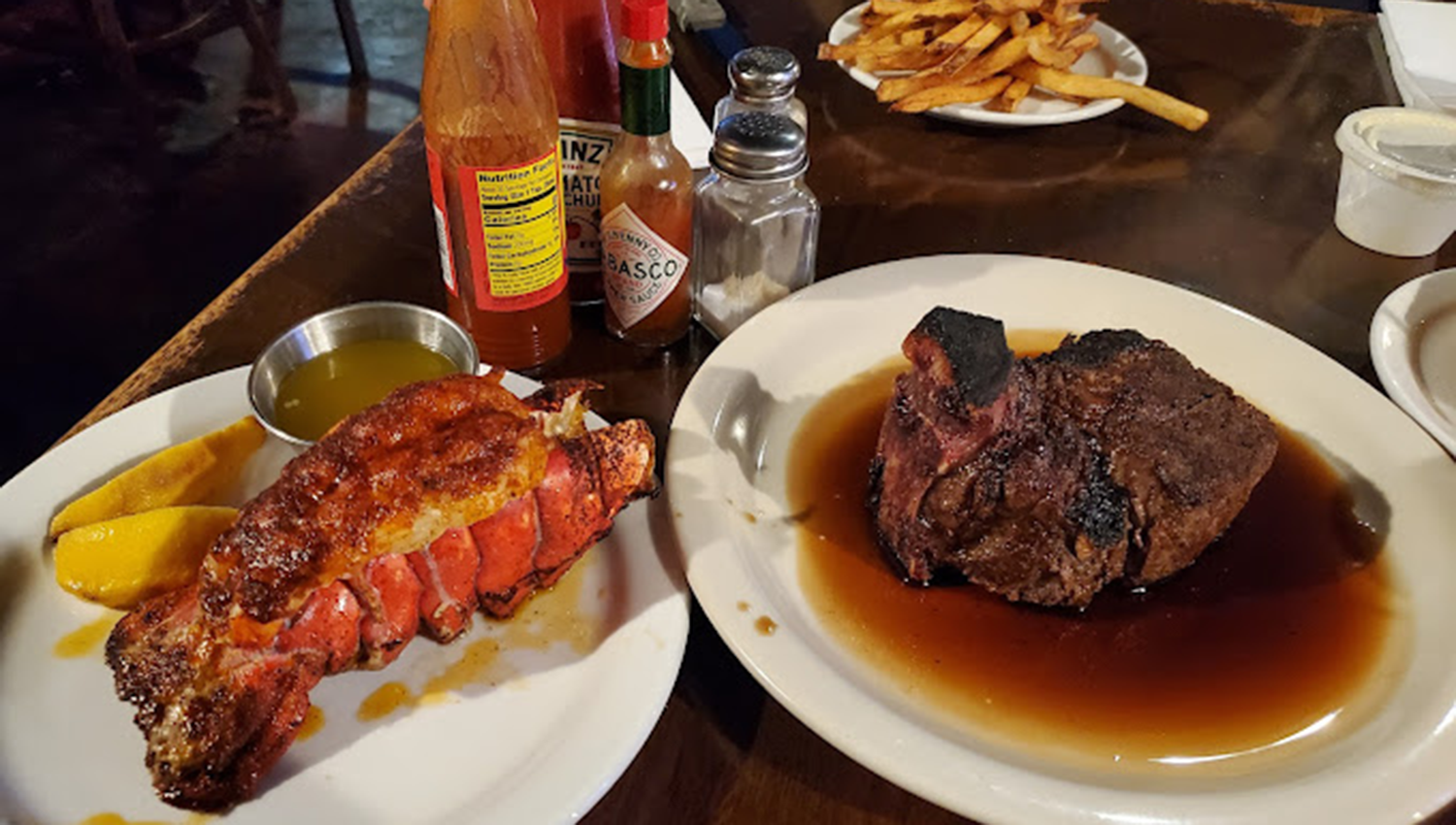 photo credit: April Ahrens
4. Paducah Beer werks
Raise a glass and cheers to Paducah Beer Werks! This casual brewery is the perfect spot for groups of friends to kick back, sample some amazing craft beers, and chow down on some delicious pub fare. With a menu that's packed with familiar comfort-food flavors, you won't be able to resist ordering up the Keg Size Beer Battered Onion Rings or Stuffed Mushrooms to share. And if you're feeling a bit peckish, go for the Black & Bleu Burger with Pepperoni Chips. With such a great selection of craft beers, you're sure to find the perfect pint to pair with your meal. So grab your friends, grab a seat, and cheers to a great time at Paducah Beer Werks!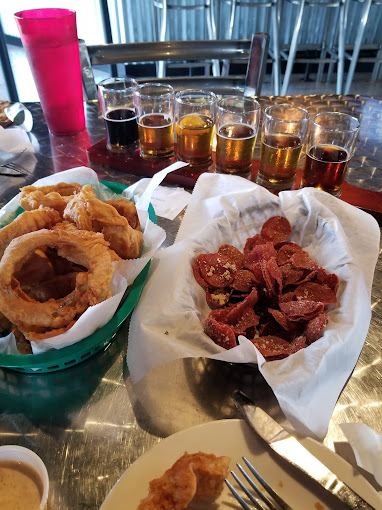 photo credit: Robin Glesmer
5. Cynthia's Ristorante
Why This Restaurant Is a Must Eat
Do you have a love affair with Italian-style decor? Then Cynthia's Ristorante is the place for you! This hidden gem is like a secret Italian lover waiting to be discovered.
Its romantic atmosphere, complete with exposed brick walls, terra cotta accents, stunning stained glass, and mood lighting will make you feel like you've been transported straight to the heart of Tuscany. But don't let the Mediterranean aesthetic fool you – Cynthia's serves a variety of international flavors, from Indian-inspired mahi mahi to the classic Italian-style pork chop stuffed with sausage.
And the cherry on top? The perfect wine to pair with your meal and create a night to remember. So, whether you're looking for a romantic date night or a special occasion celebration, Cynthia's Ristorante is the place to be.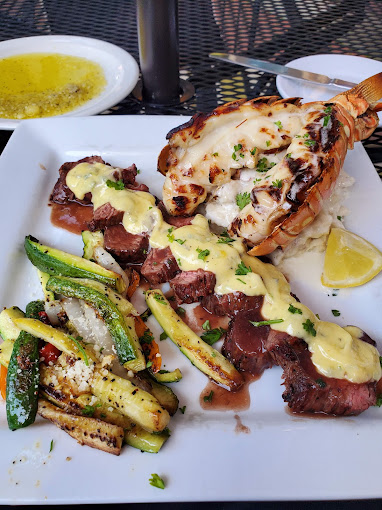 And there you have it folks, our top 10 list of the best places to eat in downtown Paducah. Whether you're in the mood for some classic comfort food, a gourmet experience, or a sweet treat, this city has got you covered. So, grab a fork and a napkin, and get ready to indulge in the best food in Kentucky. Bon appétit!
502 N 5th Street
Paducah, Kentucky 42001
© 2023 The Respite Bed & Breakfast. All Rights Reserved.